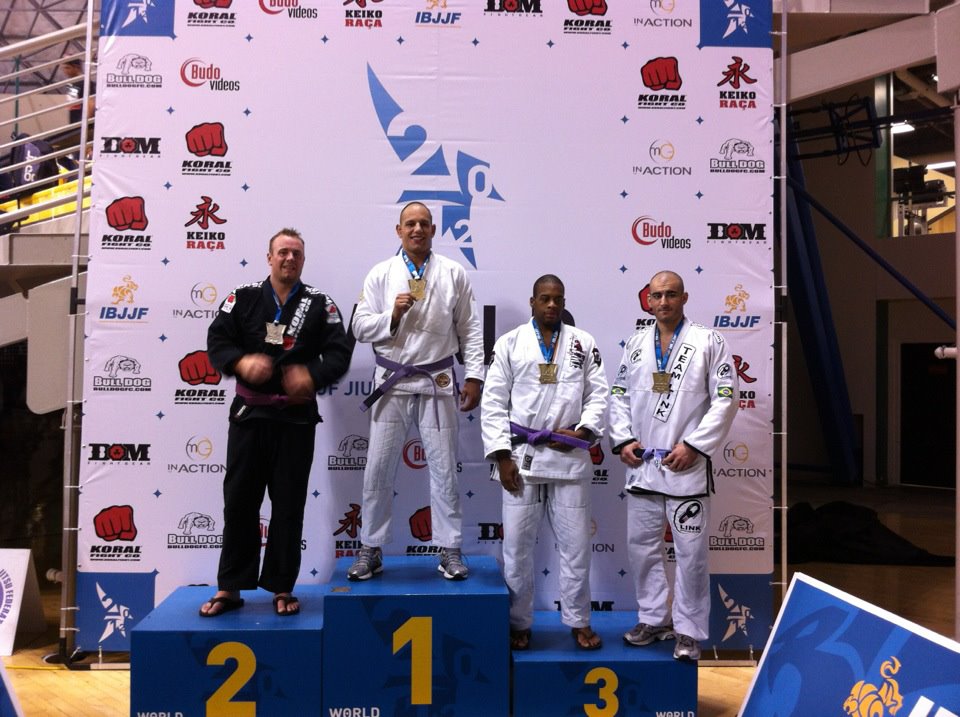 Over the last six months, I've competed at six tournaments. Three of them were considered grand slams, two were Abu Dhabi trials, and one was a local tournament.
Each time, I took lessons away from the event. Sometimes, it happened beforehand, but often it was afterward.
Now I'm just going to go back and attempt to highlight those significant lessons in order.
European Open Championship
I tend to focus a lot on my losses when it comes to identifying things that can be improved upon, but there are lessons that can be learned even from victories.
Of my victories, there were two matches in the absolute where I felt that there were situations where I could have done things differently. The first instance was in the second match of that division.
In that situation, I had just swept him, and as I came up on top, there was a moment there where I could have passed the guard. In hindsight, I know the grips I should have used, but it didn't occur to me at that time.
After that match, I faced a guy who has judo background, and one of his strengths is that it is hard to take his back. I found myself in a situation where I was partially on his back, and he was standing. The issue was that I could not re-position to dominate the position.
Now for the losses, the first match I lost was in the semi-finals of my weight division. I was in one of my strong positions, but I underestimated a possibility and paid for it. It's a lesson that I won't forget.
My second lost was in the finals of the absolute. There were several lessons that were learned from this match. Some were things that I could immediately fix like pull timing. So I'll focus on things that I am still working on it.
To be specific, there have been areas that I've been focused on improving in as a result of that last match. The first was effective counters when an opponent backsteps on top of half guard, and the other is effective back escapes.
I've showed the most improvement on the back escapes, but everything is a work-in-process.
After this tournament, I started taking a serious look at my diet. The first step, of course, was to start eliminating things that were not beneficial.
Montreal Abu Dhabi Trials
In Montreal, the major lesson for me was related to mindset.. There was a situation in the absolute, where I was winning. Then I got too aggressive and did something that gave my opponent an opportunity to attack me.
It was a harsh lesson, but I'm already better for it.
Beyond that psychological focus, I also started increasing the amount and quality of training I did outside of class after this tournament.
New York Abu Dhabi Trials
I feel like most of the matches in New York went well. The only major issue was rule related, and the outcome of that match was subject to debate.
It all just reinforced the idea that allowing matches to be close is a dangerous thing.
Pan Championship
At the Pan, I didn't feel like I performed to the best of my ability. I mostly attribute it to the amount of pressure I put on myself. I had already won silver at this tournament last year, and the division was significantly smaller than it had been.
Once again as a result, a lesson was reinforced. This time, it was just another realization of how important mindset is when you compete.
There were, of course, some technical issues, but if I had been in a calm state of mind I don't think they would have existed.
Also since I knew that there is a link between the preparation you do and your mindset when you actually have to perform. I started a experiment and added another layer of preparation to what I was already doing.
Starting from shortly after the Pan until after Worlds concluded. I was doing at least 100 burpees a day consistently. I also later added at least 100 pushups a day to that.
Copa Nova
This was the only local tournament that I've done recently. For me, it was just a test of the preparation that I've been doing in a competition before Worlds.
There were a few technical issues that I identified, but it was a successful test. I felt great, and this was a good tournament to compete at. In fact, it's one of the best in the DMV area.
In the future though, it wouldn't hurt if they improve the order that they run divisions.
World Championship
Before Worlds, I had the opportunity to be in attendance when Tom Brands came down to TLI headquarters to share some of his philosophy on the Iowa mindset and competition.
Since then, I've seen several team members focus on different aspects of the talk. It's been really interesting since everyone has a different perspective. I consider it a testament to how many gems of wisdom were shared during that time.
Anyway though, there were two concepts that I truly took to heart. The first was the importance of being in the moment and not letting past experiences or future possibilities significantly affect your actions in the present. So when you step out on the mat, the only thing that matters is what you're doing in that moment to push forward towards victory.
The second concept was just a reinforcement of that old tried-and-true idea that it is important to work every day to improve. Brick by brick, layer by layer, it's a process and consistency is key.
So I went into Worlds with a good mindset, and I performed well. Now, that's not to say, that I wouldn't have done things differently in every match, but I can say that I am taking the right lessons away from the experience.
I definitely learned a lot from this gi season. Now this summer will be focused on addressing the technical gaps that I identified over the last six months.
Share and Enjoy
You Might Also Like
Comments
comments