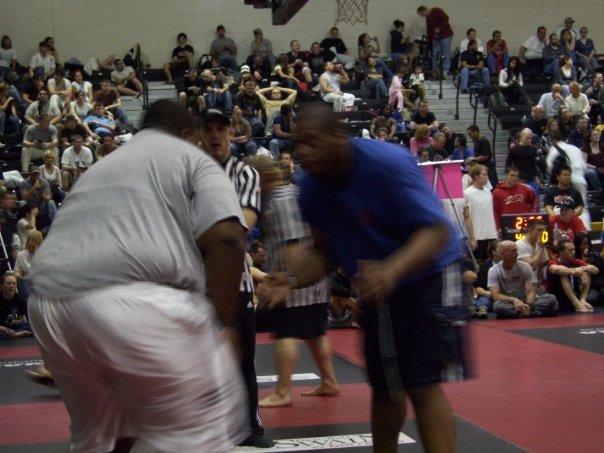 Recently, I've been thinking about some of my formative experiences when I was a white belt. So I decided to go back and try to highlight those experiences, and this will be my first attempt to do so here. The focus of this post will be on the lessons I learned competing as a white belt.
First White Belt Tournament
The first time I competed was not long after I started training #brazilian jiu-jitsu. In fact, it was only about three or four months after the day that I signed on the dotted line, so to speak.
The tournament was Mission Submission, and it was located out in Frostburg, MD. Obviously, that is no short drive from where I live, but the scenery was great. Anyway, I made it there safely and didn't somehow swerve into one of the mountains I passed along the way. A miracle, indeed.
One of the benefits of Mission Submission being my first tournament is that there was a large support group there from the team. So it definitely helped to have that coaching on the sidelines. It also reduced some of nervousness that I probably felt. I forget….
So I stepped onto the mats for that first match. I had my hands up like I was fighting in thai boxing, and yes I got some jokes about that from the team later. Anyway….
I lost.
It went down like this. I tripped him, he fell back so I rushed him and we scrambled. He ended up  in my closed guard on top.  He shut me down from that position and eventually passed. it ended with me gassed from trying to escape unsuccessfully.
It was obviously disappointing, but I had the opportunity to compete for third in that division. So I went back, and it was another tough match. It was a grind and ended up tied so it went into overtime. Now I don't remember as much about that match as I do about the first, but I was able to take the win in OT.
Right away that was a confidence boost, and I vowed right then and there that I wasn't losing again on that day. I took another win in the white belt gi absolute then closed it out with teammates. All that remained was one more division.
I won my first match then I had a rematch with the same guy who beat me in that first division. I was in a good state of mind because I had been repeating a certain word to myself over and over again in my mind. So I went into that match determined to win, and that's exactly what I did.
It wasn't even close. I have no idea what the point total was, but  I started off with a strong takedown, took his back and mounted him several times, swept him, and almost submitted him. The difference between the first and last match was like night and day.
Lessons Learned
What changed between that first and last match? Did I suddenly become more skillful? Or did I suddenly gain more hours of experience?
If you think about those questions then look at my experience when I was a white belt, the answer is clear. The only thing that changed was mindset. That's the most important lesson that I took away from that tournament. It can be summed up in this sentence:
Mindset in some cases is more important than skillset.
A Little Bonus
Here's a video of me competing as a white belt at another Mission Submission. It still amuses me every time I watch it. I could probably beat that guy in the blue gi without using my hands nowadays.