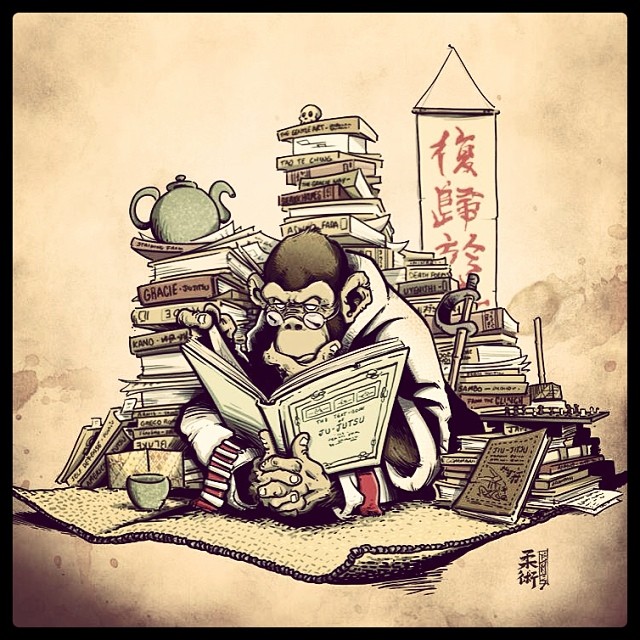 Updated: November 27, 2014
There is a wealth of knowledge out there.  The difficulty lies in finding what's relevant to you. What has helped me is recommendations. People have told me about books. I've seen them written about in other books, or I've heard about them on the internet.
I am grateful for those recommendations, and that's the main reason I created this list and continually update it.
With that said, this is my personal non-fiction reading list. If I included the fiction, it would be enormous, and the non-fiction has more applications to jiu-jitsu and the pursuit of success in general.
If I had to choose only five that you absolutely must read in your lifetime, it would be:
How to Win Friends and Influence People.
The Alchemist.
Mindset.
The Aladdin Factor
The Richest Man in Babylon
Also if the prospect of reading whole non-fiction books is daunting to you, I would recommend Blinkist. It allows you to read summaries of the key insights of books, so you can expose yourself to a vast amount of knowledge without investing as much time and cash. I use it mainly as a studying tool, and it has also help find more books I really want to read.
---
Books That I've Read
Finances
The Richest Man in Babylon by George S. Clason – This is the best book you will ever read on managing money. The ideas and concepts are presented and reinforced in a clear and enjoyable way. This is the kind of book that you read and then recommend to everyone that you care about.
Books That I Will Read
Tipping Point by Malcolm Gladwell
Steve Jobs by Walter Issacson
Success Principles by Jack Canfield
Seven Habits of Highly Effective People by Steven Covey
Strategy by Liddell Hart
Expert Performance in Sports by Anders Ericsson
Motivation and Personality by Abraham Maslow
Extraordinary Minds by Howard Gardner
The Slight Edge by Jeff Olson
Shantaram by Gregory David Roberts
Prometheus Rising by Robert Anton Wilson
The Obstacle is the Way by Ryan Holiday
Vagabonding by Rolf Potts
How Great Generals Win by Bevin Alexander
How Wars are Won by Bevin Alexander
Titan by Ron Chernow
A Mind For Numbers by Barbara Oakley
How Learning Works by Susan Ambrose, Michael Bridges, and others
Creating Self Regulated Learners by Linda Nilson and Barry J. Zimmerman
Fluent Forever by Gabriel Wyner
Minds on Fire by Mark C. Carnes
The Inner Game of Tennis by W. Timothy Gallway
What Great Book Have You Read Lately?